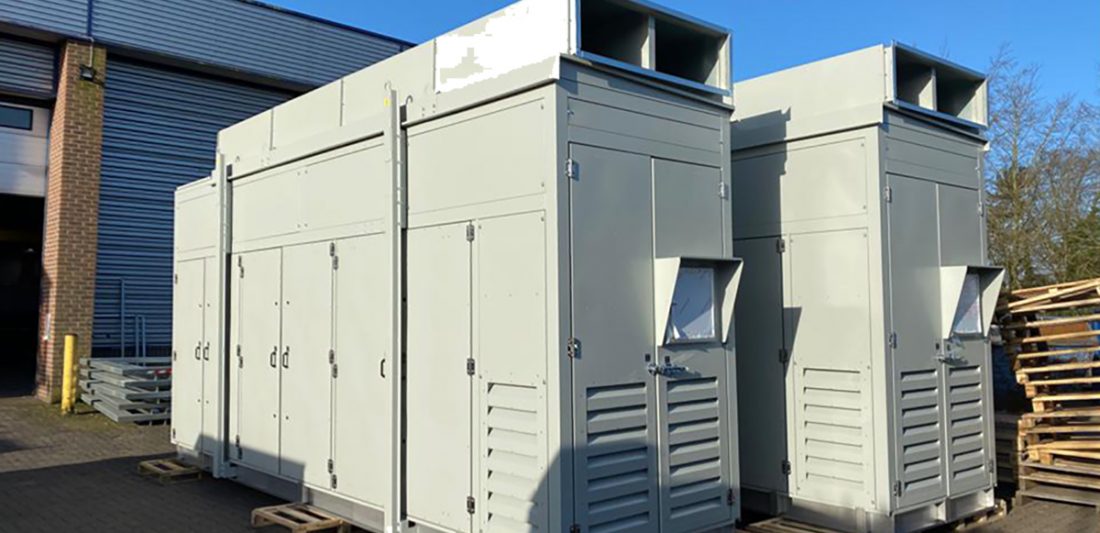 From Small to Tall, we make it all!
At Ripley Engineering are proud to manufacture all products from the minute to the massive.
Here is our Laser Engineer, Barry, pictured in front of our largest product whilst holding the smallest on the tip of his finger.
Ripley Engineering have introduced our new range of Industrial Chiller Acoustic Housings, ready-made to be lifted over your plant and provide an immediate weatherproof acoustic noise solution.
Far quicker and easier than building on-site, the range can be made to suit your custom requirements and incorporates ventilation fans with ATEX specification if required, as well as acoustic air intake and exhaust louvres, multiple hinged and lift-off service doors, and vision ports for quick access to controls. Sizes up to 12m long are possible with widths and height to suit your equipment.
Through our haulage partners, Ripley can also undertake the positioning and installation of the Chiller Enclosure on your site when needed.
The smallest part in our range, so far, is a tiny spacer shim which has been precision cut in high volumes on our automated laser system in high-grade stainless steel. Made to measure from customer models our manufacturing method avoids any tooling costs and allowed us to provide a fast turnaround service in a matter of days.
This process is ideal for medium size batches for your components, such as custom spacers or custom motor laminations.
Contact us to see how we can help you.